\/ \/storyboard \/ \/
\/ \/"Tactile Dictation"\/ \/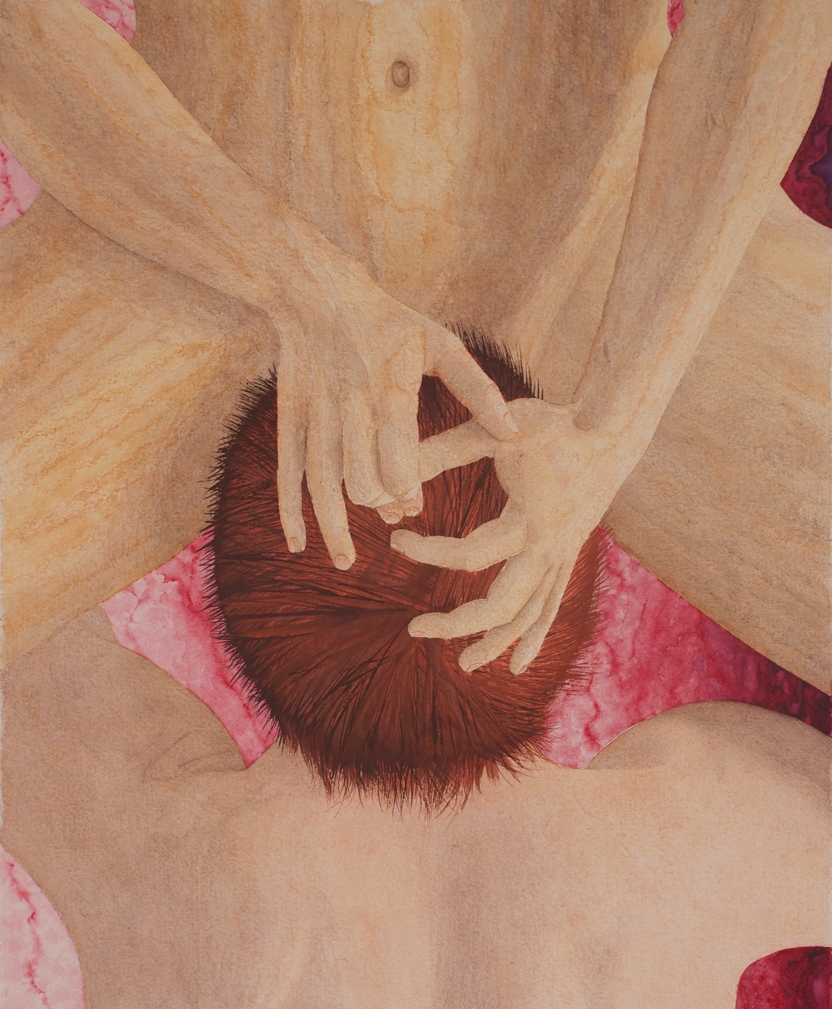 * * *
This is not foreplay. This is not erotica. This is not intended to really arouse or bring anyone to climax in the first few sessions if ever. This is about love, patience, and learning a language to appreciate the energy around them in different ways, if practical and probable at some point. Developing cognitive reactions may be expedited in a manner more surreal than these concepts may already be just to exhibit all concepts. OW, the Original Writer, may be the initials for Ola Welles. RE, the Replyer, or Relayer, may be the initials for Remi Elzea. But absolutely no words in a visual or audible manner will be used in this entire video. A hard of hearing audience may use the vibrations from the sound.

Ola and Remi's appearance may change in the sketches throughout this storyboard but they would be more consistent the final production, as if they would be played by the same two real people. Remi's short hair is constantly important on at least the sides. a mohawk may be allowed.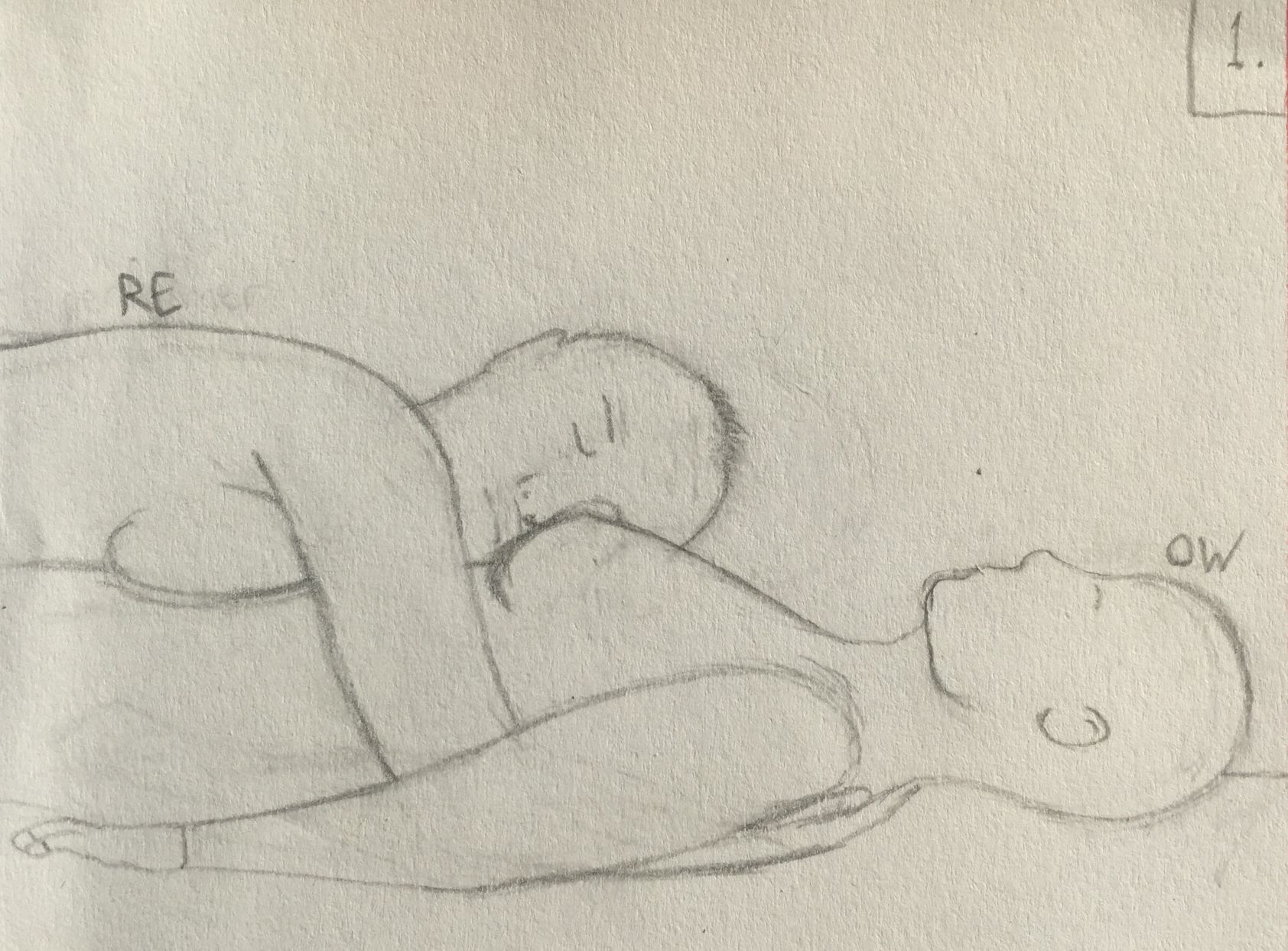 lovers at rest. breaths heard and seen from the lungs of Ola, synchronized with a bass beat, persisting throughout the entire video.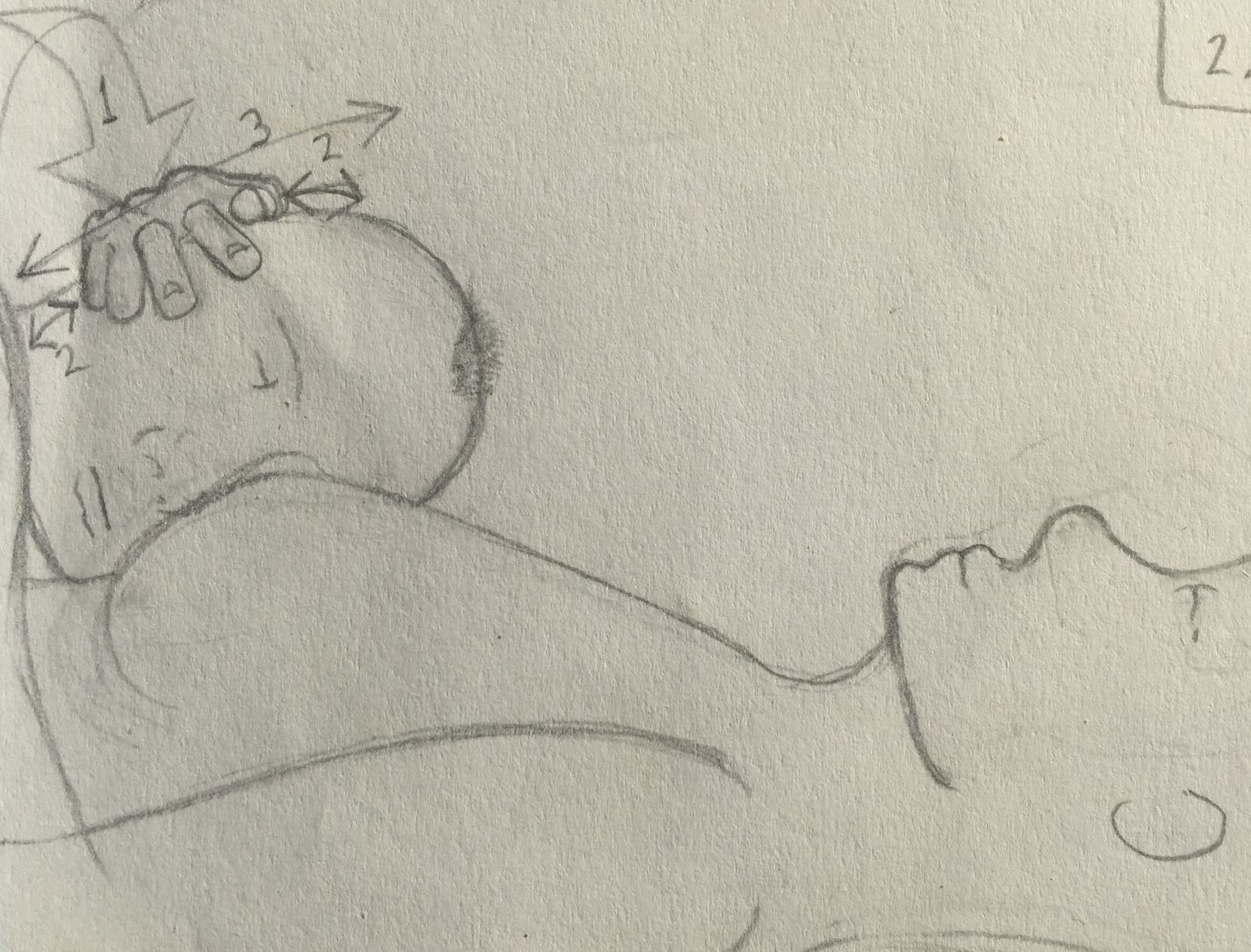 1. Ola slowly puts their hand over Remi's ear.
2. Ola's wrist makes a waving or brushing motion, with their palm above Remi's ear, but Ola's pinky and thumb strokes Remi's head. So Ola's pinky taps Remi's earlobe twice, and Ola's thumb taps the top of Remi's ear twice.
3. Ola strokes their hand against Remi's head, two times both back and forth.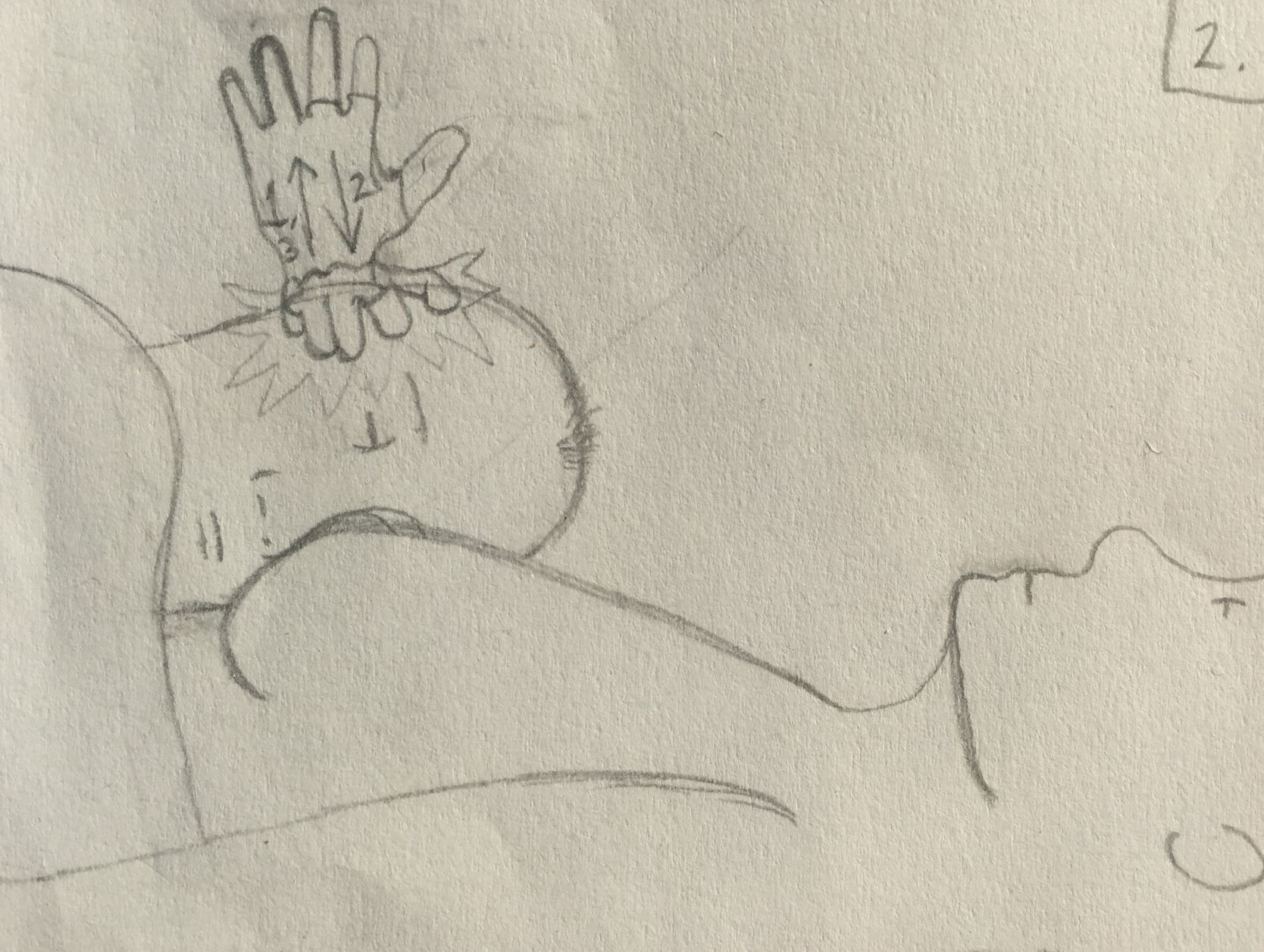 1. Ola lifts their hand and
2. hits Remi's ear. On this impact, the sounds from inside Ola end and outside sounds begin.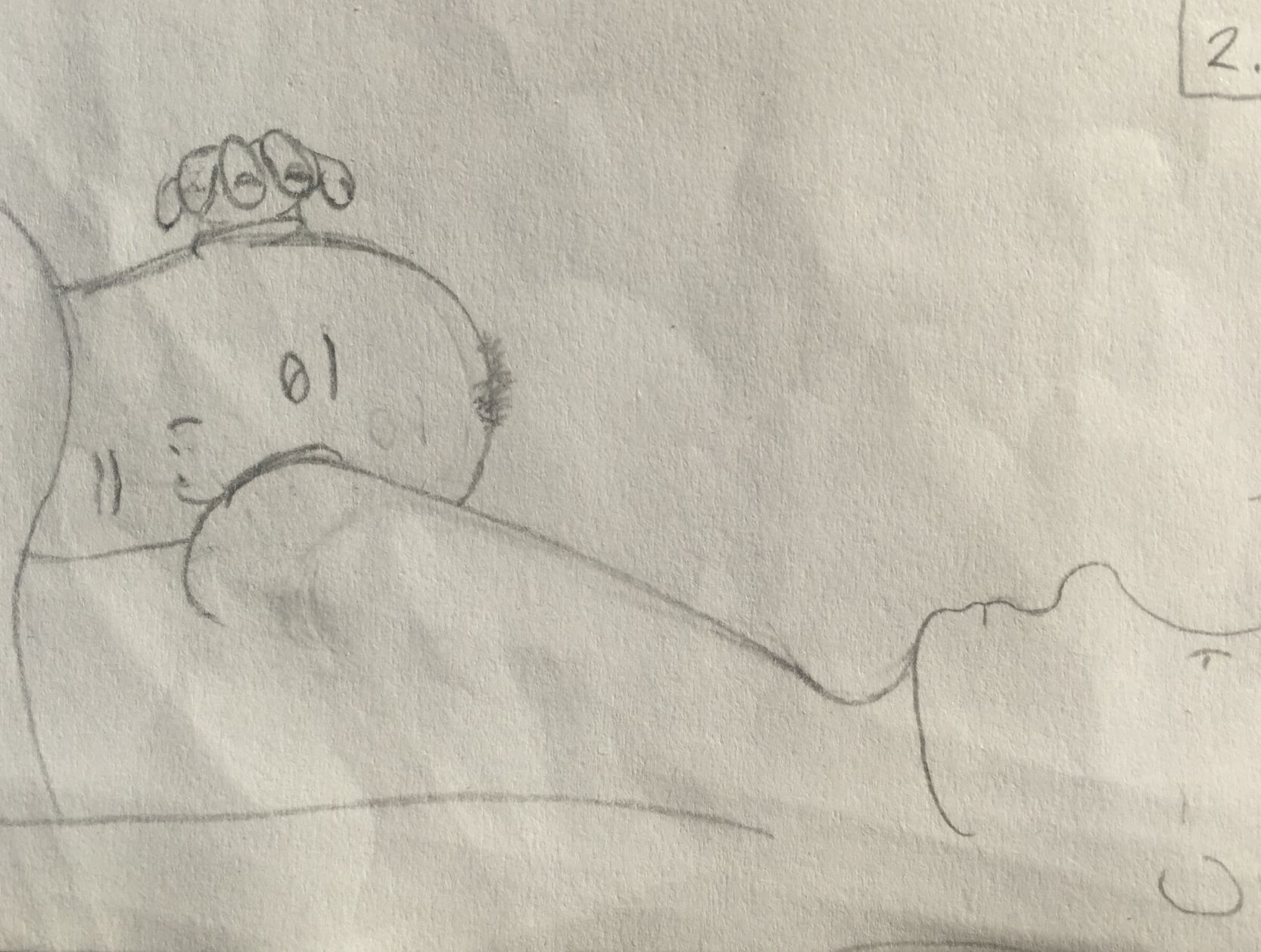 Remi looks at Ola's mind.
* * *
Page directory:
Tongue
2
3
4
5
6
Lips
7
8
9
10
Pattern
11
12
13
14
Outside fingers
15
16
17
18
19
Memories
20
21
Shot 53 design
22
23
24
25
26
27
28
Inside fingers
Shot 76 design
29
30
31
32
Harmonious patterns
First movement graph
I-IV
V-VIII
IX-XII
Second movement graph
XIII-XVI
XVII-XX
Third movement graph
XXI-XXIV
Fourth movement graph
XXV-XXVIII
Fifth movement graph
XXIX-XXXII
Sixth movement graph
XXXIII-XXXVI
Seventh movement graph
XXXVII-XL
Eighth movement graph
XLI-XLV
Vocal vibrations
44